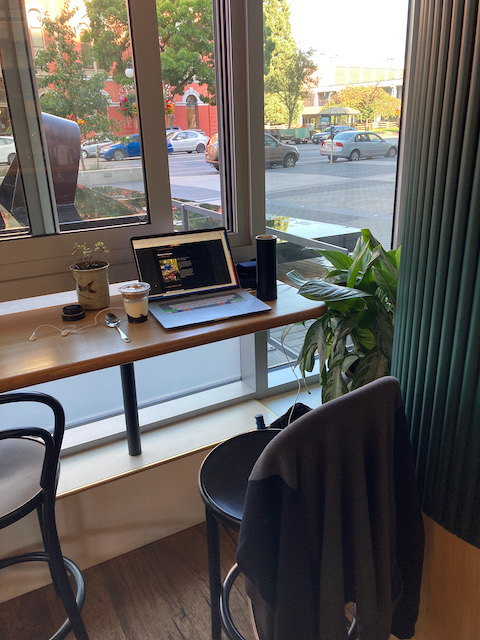 Somehow I've not blogged this remote work spot until now, which is surprising as it has become one of my favourites!
Sherwood Lounge is located at 1515 Douglas Street, in the same building as my employer. The Sherwood is a spot for remote work nearly any time of day, as they offer morning, lunch, mid-afternoon, happy hour, and evening service!
Here I'm parked up at the front window, where I have access to power, and a fresh breeze coming in through the front window. I remember working in this seat during Summer 2020, when exposure to others while outside was deemed safest for avoiding the COVIDs. I figured that sitting in this seat, and opening the window was the best "outdoor" working location I could find.
This location ticks all my remote-worker boxes, including access to WiFi, bathrooms, and cafe-style beverages.
I should mention that their 2-2-2 breakfast is quite well done. I can't recall the name on the menu, but you know what I mean – 2 eggs, 2 slices of bacon, 2 toast, potatoes….
Related posts