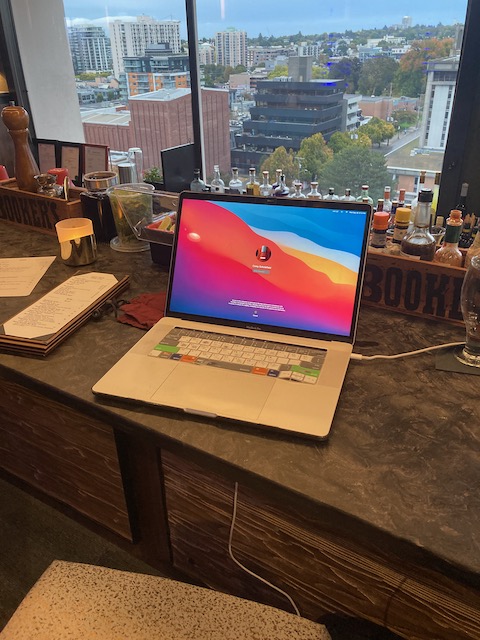 I'd like to issue an honourable mention to this space at Vista 18, on top of the Chateau Victoria Hotel down on Burdett Street.
I don't work from here often, as this is typically an after-hours place to hang out – say, a Happy Hour spot. But you know, for those times when you'd like to spend the end of your day catching up on email and such, this makes for a great spot.
This spot at the bar is nice, as it affords a high-top position on nice comfy seating. There are power-outlets under the bar, so keep that in mind should you need to borrow some juice for your machine while you are here!
Of course there are a variety of food & beverage offerings available, and bathrooms nearby. Did I mention the Wifi is also available here?
Well, looks like Vista ticks ALL the boxes! Well done!
Related posts