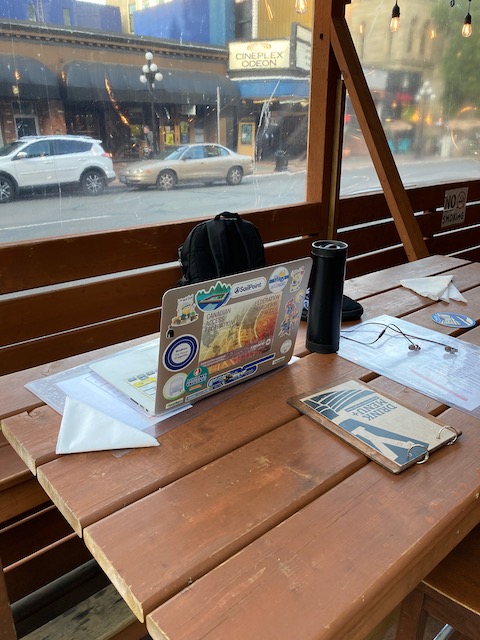 Decided to try a new patio space today, and enjoyed this stop at the Yates Street Taphouse.
Plenty of elbow-room on this October afternoon – I had my Macbook Air set up here to do a bit of homework. IIRC, I was on the #TELUS public wifi network that is available in this part of the downtown core. I wasn't able to reach the wifi segment from inside the bar.
There isn't any power out here, so come prepared with a full-charge, or a battery backup if you running low on juice for your machine.
Great snacks during happy hour, so I'll likely be back when the time of year is right to enjoy this downtown spot!
Related posts