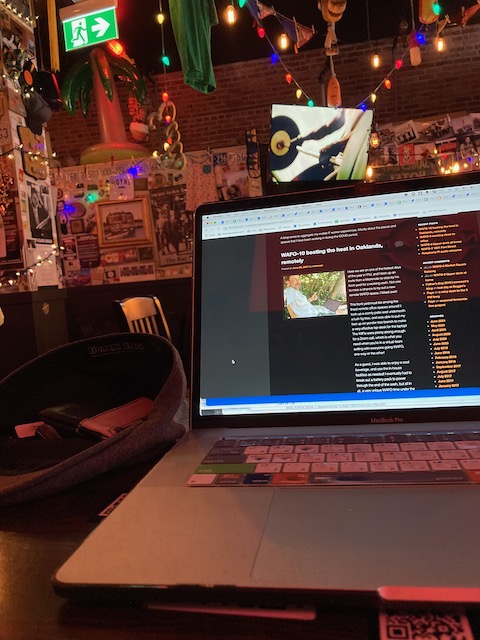 Just had a thought – I could make this blog even more useful by posting the WIFI network name (SSID) and password along with each post! In most cases though, it's only my computer that has remembered the network username / password.
Of interest at Leopold's Tavern is their WIFI network name "STEAMERS", which reminds some of us of the pub that used to be at this location!
Turns out that Leopold's is a great place to work, if you're OK with working in a sports-bar like settings. It's very dark inside, which is great for screen viewing. Probably way too loud here to host a Zoom call. Strong WIFI signals available. You can get a coffee, and any number of other alc or non-alc beverages. The Mac & Cheese is very yummy. Pile on the add-ons and make it your own. If you happen to be working on Wedneday afternoon, then you'll be in a great position for Wednesday Wings, before the crowds arrive!
Related posts