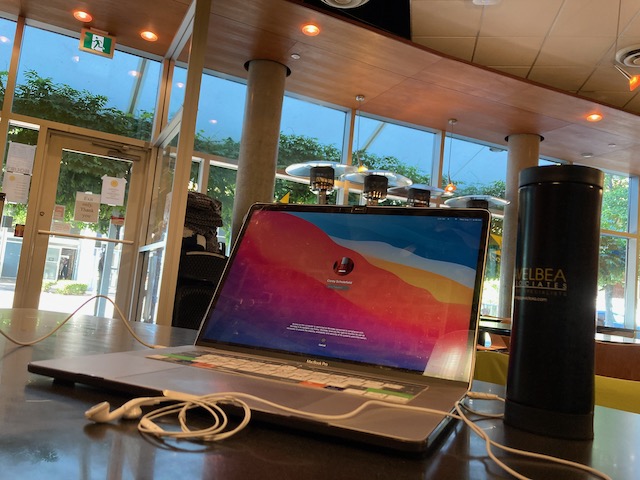 An unexpected WAFO treat today, on landing at the Sol Food Cafe out on Jutland Road.
Plenty of space, and lots of options on the menu. I liked how large the place was, and not that busy when I pulled in around 8 AM on a Wednesday morning.
They have 2 WIFI segments, but I failed to connect successfully to either. I'll try next time I am in. This time I tethered for a Zoom meeting. Lots of coffee, snacks, breakfast, lunch, and munch items on the menu.
There is even a Happy Hour on Thursday and Friday afternoons! And for you prosecco fans, they have that on chill!
Related posts