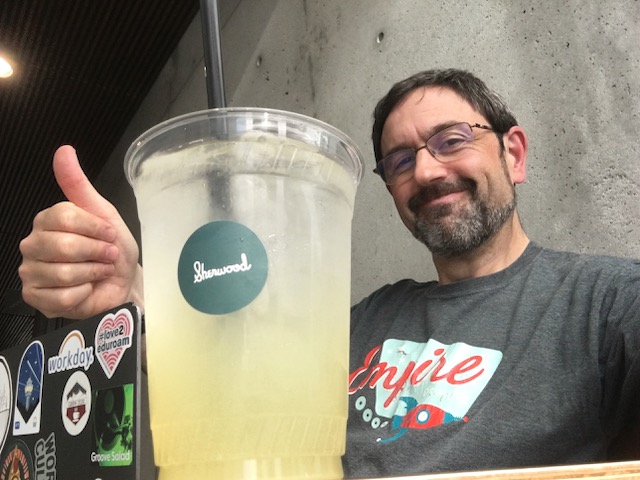 This post salutes Jawl Properties, who built and maintain the office complex at 1515 Douglas Street where the Workday suite is.
The building has remained open to tenants since the start of the pandemic, so with badge access I have used other spaces I could enter in the complex.
On this summer afternoon, I was upstairs enjoying a lemonade from the Sherwood Cafe downstairs. I was also repping for the team at Empire Donuts!
Related posts