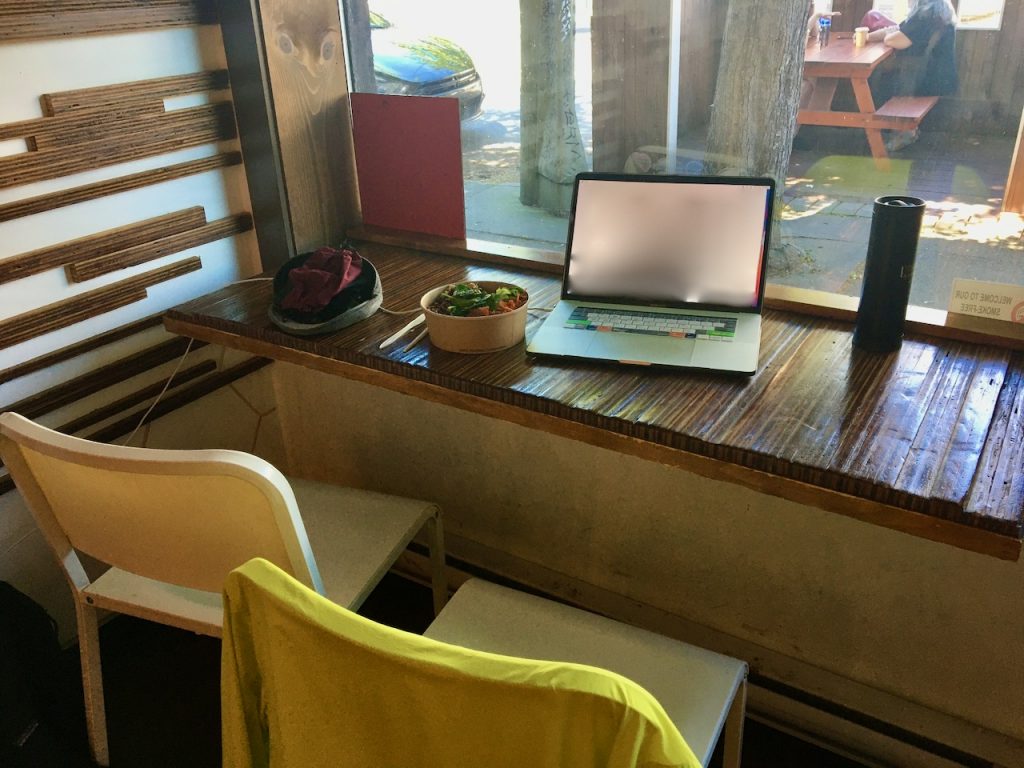 The site of Picnic Coffee, near the corner of Fort & Vancouver streets. The owners run a catering outfit out back, and a coffee shop out front. Great eats to be had here, and on the day this shot was taken, I was enjoying the June Macro Bowl – which got my 3 noms for YYJ Macro Bowl of the Year – #nomnomnom.
So yah, my WAFO experiences here include a camp-chair outing in spring of last year, just out front on the sidewalk shown. Too bad I didn't get a picture of that scene for this series!
Jon had the patio built onto curbside parking out front sometime in summer 2020. Flip back to WAFO-4 to see another work space.
Again, all the boxes here are ticked:
coffee / eats
bathroom
power, if you're sitting in this seat
WIFI
Related posts