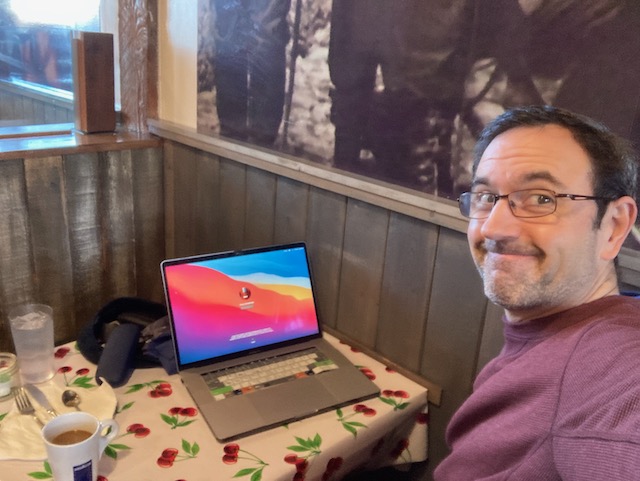 So I got a tip from a friend about the great breakfast scene down at Fuego Old Towne Eatery in Market Square.
If there's 2 things I love it is a great breakfast spot, and working remotely! So, I checked in for a sesh recently and was pleasantly surprised by the cool vibe and the yummy food.
As this was my first time, I was drawn to a menu-item for those that "Can't Decide?" – which was a helping of pancakes, along with an eggs benny. Super good!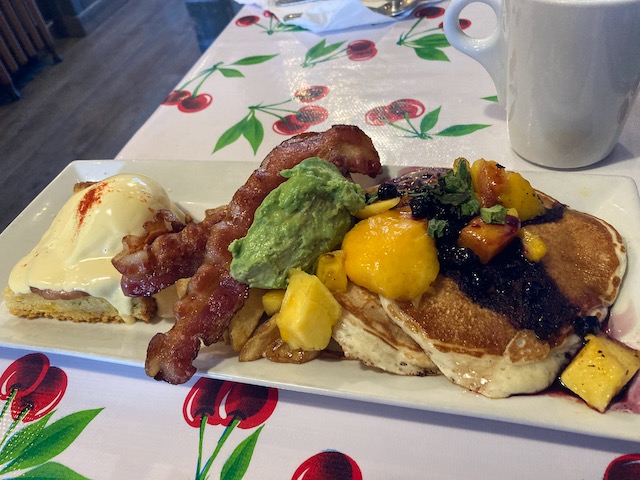 I'll note that they don't offer WIFI in the venue, but you may be able to pick up neighbouring segments easily, especially if your laptop has been around a bit. On this sesh, I chose to use a USB tether to get online, and do a bit of work while I dined, and had a few coffees.
I don't think I over-stayed my welcome, as I'm fairly sensitive to how venue operators need to turn over tables to make as much revenue as possible.
I didn't see any power handy, but the coffee was great, and the bathrooms were spic & span. Fuego comes close to ticking all the boxes for me! I'll def be back for another sesh here!
Related posts