WAFO-4 Picnic Coffee
coreman, 3 years ago
0
1 min

read
Among my favourite patio spaces in the downtown core, at 1021 Fort Street.
Great eats and coffee beverages, plus much more if you check out the menu! A very creative gang is at work in the kitchen. Have you tried the charcuterie boxes? I digress….!
This space has WIFI from the Picnic coffee shop, #TELUS wifi, and various other networks seem to be around here. If you're a Shaw customer, then I gather you would have plenty of WIFI access all over the downtown core, so keep that in mind.
The bathroom is available to customers only.
Note the portable umbrella I've got popped up, that cuts down glare on the screen. The umbrella is in my portable kit, for situations just like this.
The location in the patio is basically right on Fort Street, so there is quite a bit of traffic noise. If you're having a busy day of Zoom meetings, you might want to pick a quieter spot, depending on the quality of your mobile audio headphones / microphone / noise-cancellation setup.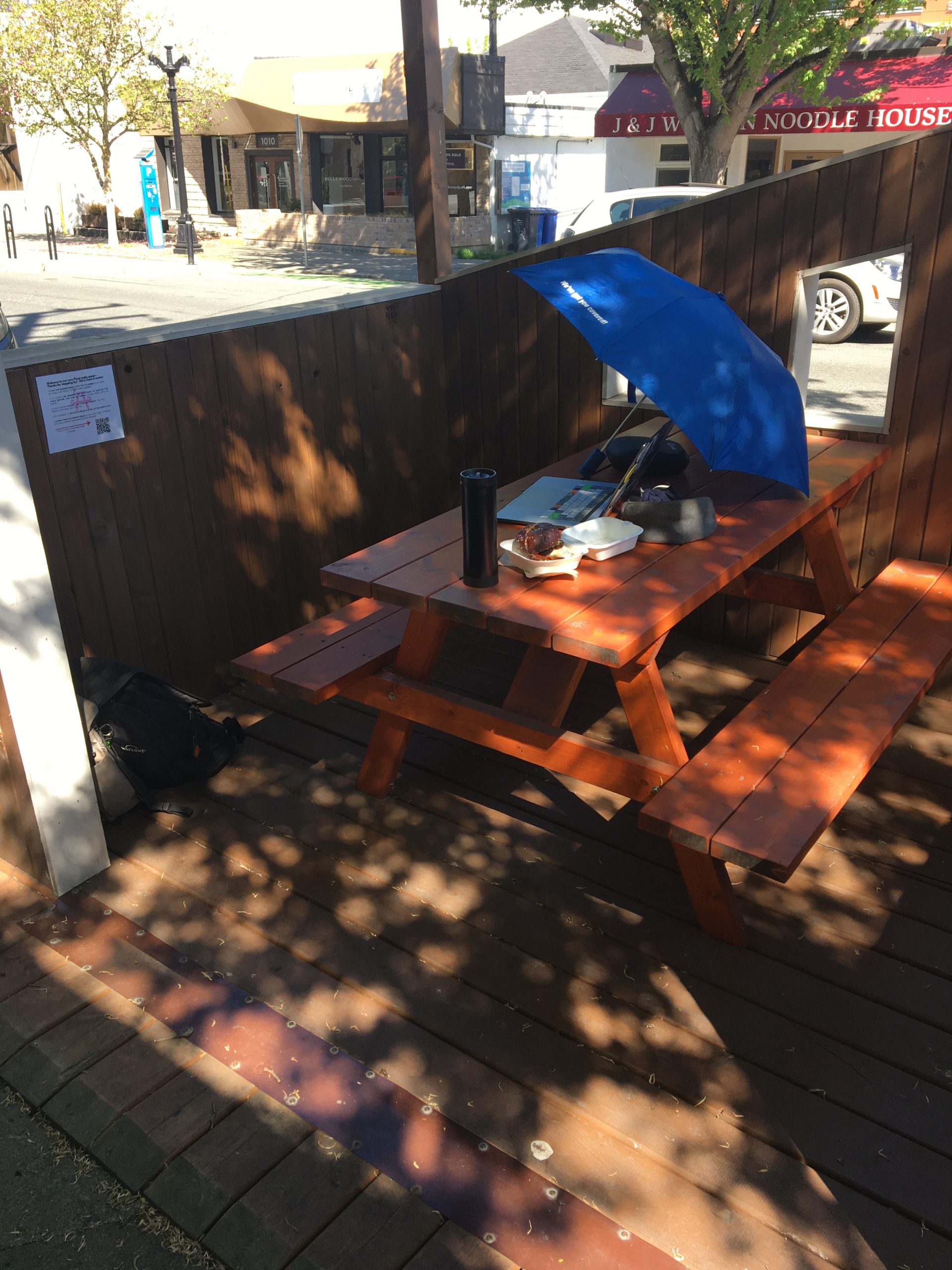 Related posts