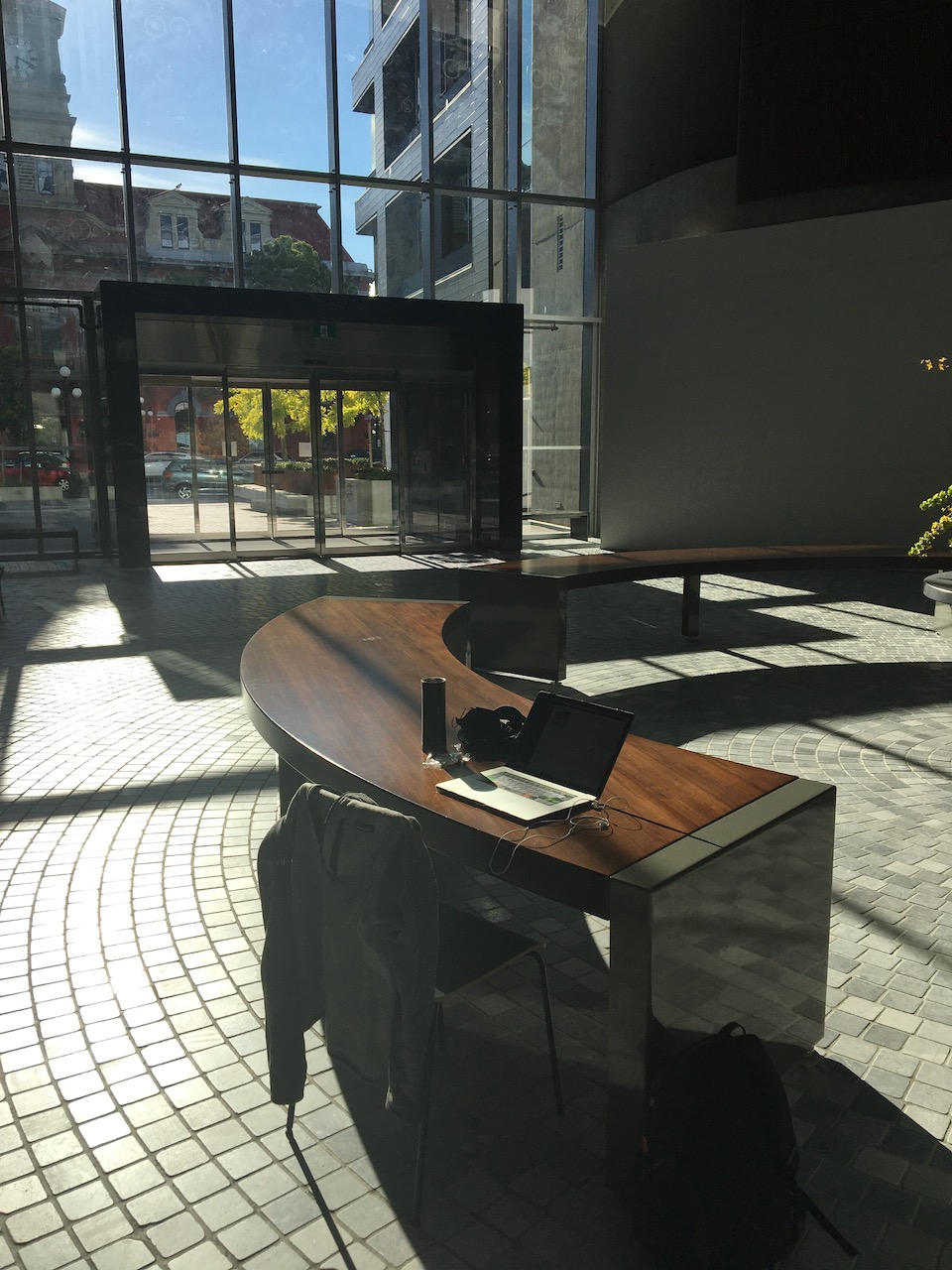 I've spent a bunch of the last year, since 2020-June anyways, working in this space. The public atrium at 1515 Douglas Street. Workday has an office suite in this building, but as you know, it has been closed due to COVID since 2020-March.
Jawl has permitted tenants to use the building, so I've leveraged the opportunity to make this 1st floor space a very effective workspace. It basically ticks all the boxes:
bathrooms nearby
plenty of coffee nearby
power outlets, if needed
WIFI – from several sources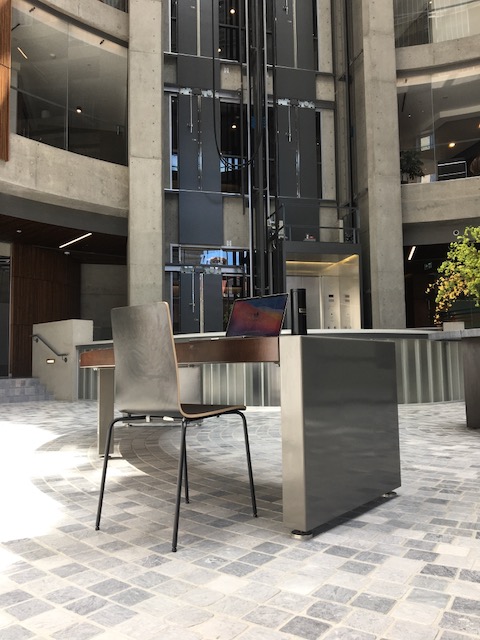 This site gets bonus marks for the great natural light!
I've had to bring my own chair to use this space, as the public seating was removed a while ago, to discourage gatherings. Pictured to the left is the Martin chair, by IKEA. I have storage space in the building to stow the chair. Also access to a storage locker, for day-use only. And a shower. And secure bike-storage. Tick more boxes.
Nice space, and a quick bike commute from James Bay!
Related posts