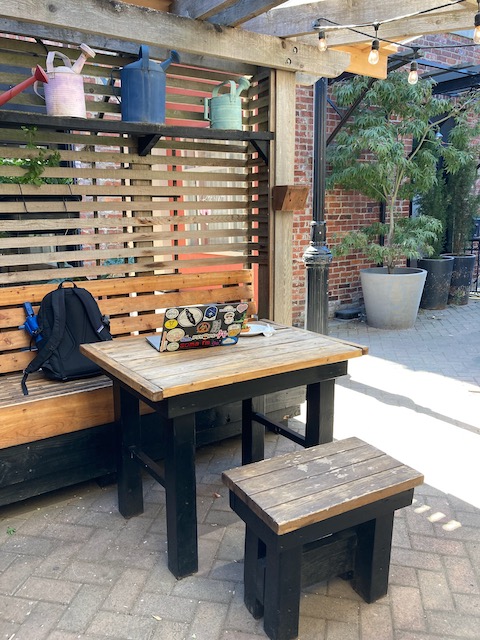 I stopped by the Union Pacific Coffee shop on Herald for the first time earlier in the summer. They were under renovation at the time, so I bookmarked a note to come back someday.
Once they re-opened, I was surprised to find that they're offering coffee from JJ Bean Coffee Roasters in Vancouver, and quite a lineup of baked scones, and pastries! They also do a very nice breakfast sandwich, as I was to find out on another visit.
On this day, I walked over from 1515 to grab lunch, a coffee re-fill and to do 1 Zoom meeting, given the timing with colleagues past their lunch hour over in Boulder, CO.
WIFI was reachable from this charming back-patio location, but I eventually decided to return to the office building to continue the meeting.
Related posts