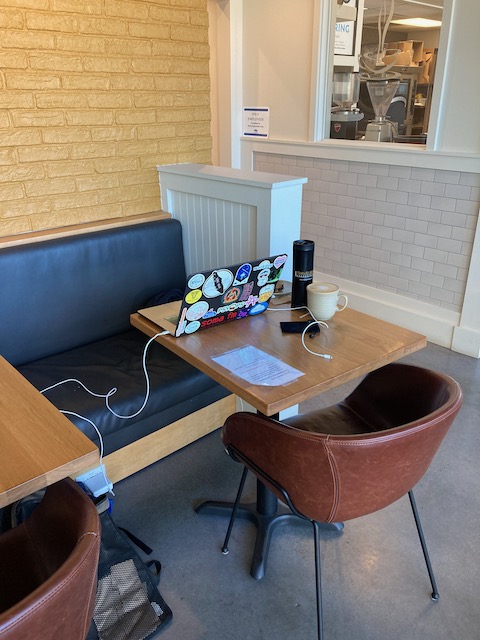 I landed at the Good Earth Coffee House in James Bay unexpectedly the other day. I often relocate from home to downtown in the middle of the day, and this time, I didn't quite have the 14 minutes needed to get downtown. So, stopped at the Capital Park development at the corner of Menzies and Superior, to take up a seat in this coffee house.
I've worked there before, much earlier on in the COVID period, and I must say it does tick all the boxes. Extra points for the power-plugs that are underneath the bench seating in the cafe.
Another nice thing here is all the natural light. All sorts of snacks and meals are available, as well as a full selection of coffee and tea style drinks.
They are currently recommending a 2-hour cap on your stay, so others can enjoy the indoor experience. Makes sense, although I over-stayed my time on this session, as the place was near empty.
Pro-tip – they have WIFI, but it doesn't work well on the patio seating just outside the front door.
Related posts